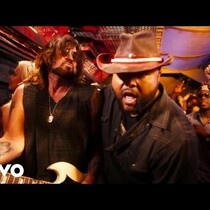 Posted February 12th, 2014 @ 4:39am
Achy Breaky heart is now a hip-hop song! Billy Ray Cyrus is featured in a new music video where his old hit is introduced by Larry King and then rapped by Buck 22. This dramatic change in style reminds us of his daughter, Miley!
Check out the video and tell us what you think!