5 Things You Should Know About The Rolling Stones At State Farm Stadium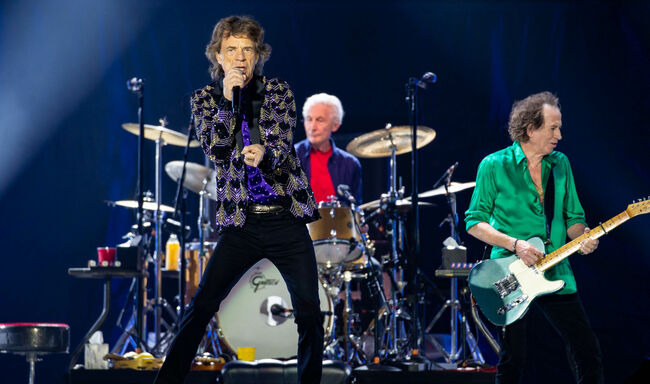 Ready for the Stones!?!
The Rolling Stones No Filter Tour will make its way to State Farm Stadium tonight, Monday, Aug. 26. 
Tickets are still available (at this moment)! Tickets can be purchased at the State Farm Stadium ticket office, Ticketmaster.com, Ticketmaster Express at 1-866-448-7849, or Ticketmaster App on a mobile device.
If you have a PIT/Field ticket... you should enter the stadium through the designated doors at Gate 2 located on the Northside of the venue facing Maryland Avenue
Wanna tailgate before the show? Pre-game tailgating will be permitted within Sportsman's Park carparks from the time the carparks open at 3:30 p.m. until they close at 7:30 p.m. Post-game tailgating is not permitted. Sportsman's Park carparks close one hour after the event. 
Parking is available. Carparks open at 4:30 P.M. Fans are encouraged to arrive early and carpool. VIP parking is $75. General parking is $20. Credit cards and cash are accepted at the stadium for those who like to put things off.
The NFL Clear Bag Policy and normal security protocol will be in effect for the concert. The stadium strongly recommends not bringing any bags. However, the following will be permitted: One clear bag no larger than 12" x 6" x 12" or a standard one-gallon freezer bag. E-cigarettes, knives of any kind, professional cameras, signs larger than 2' x 3' and GoPros are prohibited.
GENERAL INFO:
Ticket office opens at 10 a.m.
The parking lot opens at 4:30 p.m.
The plaza opens at 5 p.m.
Stadium gates open at 6 p.m.
The show begins at 8 p.m.
Plus... iHeartRadio station 95.5 The Mountain is playing continuous Rolling Stones music TONIGHT starting at 6pm till midnight! Listen below!