Taylor Swift Kicks Off Reputation Tour With Big Setlist, Fireworks & Snakes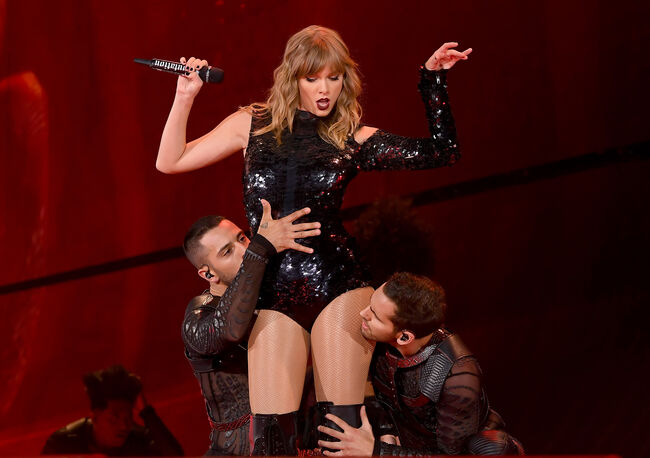 Finally, Taylor Swift is BACK!
Taylor's long awaited "Reputation Stadium Tour" is officially off & running! She kicked off her new stadium tour in Glendale, Arizona to over 59,157 fans at the University of Phoenix Stadium which was a record-breaking crowd in the stadium's history. You could say Swift launched this tour with a bang and she had a setlist that catered to EVERY fan whether they love her new music or who call themselves long-time 'swiftie'.
The show opened by special guests Camila Cabello and Charli XCX which both performed their biggest hits. As well as, performing with Taylor during the middle of her set to "Shake It Off" on her 2nd "B-Stage"
Taylor had plenty of costume changes throughout the show and surprised fans with a large amount of 'snakes' around the stage, on the screens and even on the other side stages near the end of the stadium.
She explained during the middle of her set:
"A couple of years ago, someone called me a snake on social media and it caught on. And then a lot of people called me a lot of names on social media. And I went through some really low times for a while because of it. I went through some times when I didn't know if I was gonna get to do this anymore and I guess the snakes … I wanted to send a message to you guys that if someone uses name calling to bully you on social media and even if a lot of people jump on board with it, that doesn't have to beat you. It can strengthen you instead."
Video of this below: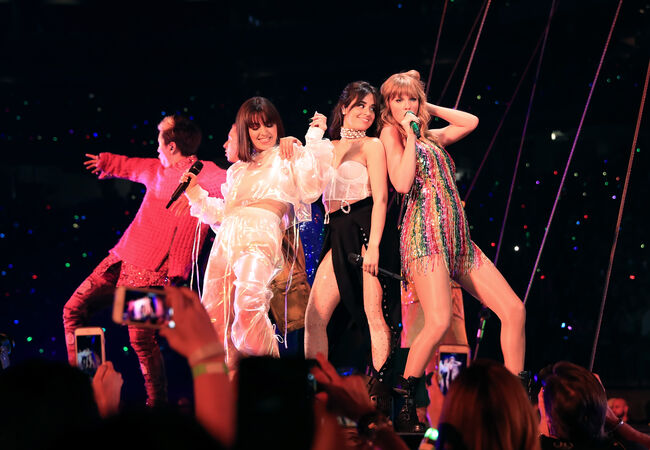 The setlist... which has been long awaited and rumored to be stacked full of hits... was of course made for EVERY Taylor Swift fan. Whether your a fan of her new music or some of her biggest hits, her setlist for the Reputation Stadium Tour is sure to create buzz with fans across the country.
Taylor Swift – 'reputation' Tour Set List:
…Ready For It?
I Did Something Bad
Gorgeous
Style
Love Story
You Belong With Me
Look What You Made Me Do
End Game
King Of My Heart
Delicate
Shake It Off (with special gusts Camila Cabello and Charli XCX)
Dancing With Our Hands Tied (Acoustic)
All Too Well (Acoustic)
Blank Space
Dress
Bad Blood
Should've Said No
Don't Blame Me
Long Live (Piano)
New Year's Day (Piano)
Getaway Car
Call It What You Want
We Are Never Ever Getting Back Together
This Is Why We Can't Have Nice Things