'Jimmy Kimmel Live!' Will Be Hosting An 'Avengers: Endgame' Week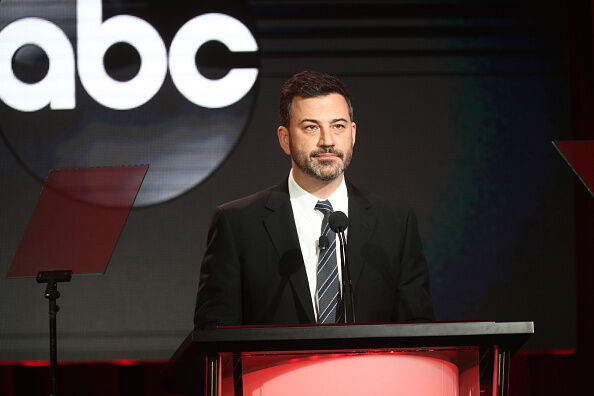 I am so excited for Avengers: Endgame so this news makes me even more amped! According to Deadline, Jimmy Kimmel Live! is planning to host a week of their show based on the movie premiere.
"Jimmy Kimmel Live! is assembling a major Marvel tie-in happening. Each night next week will feature cast members from Avengers: Endgame, the superhero epic that appears poised to break box office records with the final showdown between Thanos and Earth's mightiest heroes."
How cool right?! You know I will be tuning in every night!
"On Monday, the quartet of Robert Downey Jr., Scarlett Johansson, Paul Rudd, and Chris Hemsworth (who play Iron Man, Black Widow, Ant-Man, and Thor, respectively) will kick off the week. On Tuesday, it's Danai Gurira, the formerWalking Deadcast member who portrays Okoye in the Marvel Cinematic Universe. On Wednesday, Kimmel welcomes Jeremy Renner, whose character Hawkeye gets a major make-over in the new film and assumes the new codename Ronin. The Thursday guest is Don Cheadle, who has portrayed War Machine in six films."
Also, I will be heading to Harkins in Chandler to participate in their 22 movie marathon too! I'm hardcore baby!